5 DIFFERENT METAL PIGMENT POWDER FOR UNIQUE METALLIC EFFECTS!
With our high-quality Etter Art metal pigment powders in 5 colors, you can conjure up great optical effects on your artwork in the resin.
We offer you different metallic colors like gold, silver or copper for deome art.
For mixing into resin, mixing with each other or as a pure effect on your Surface.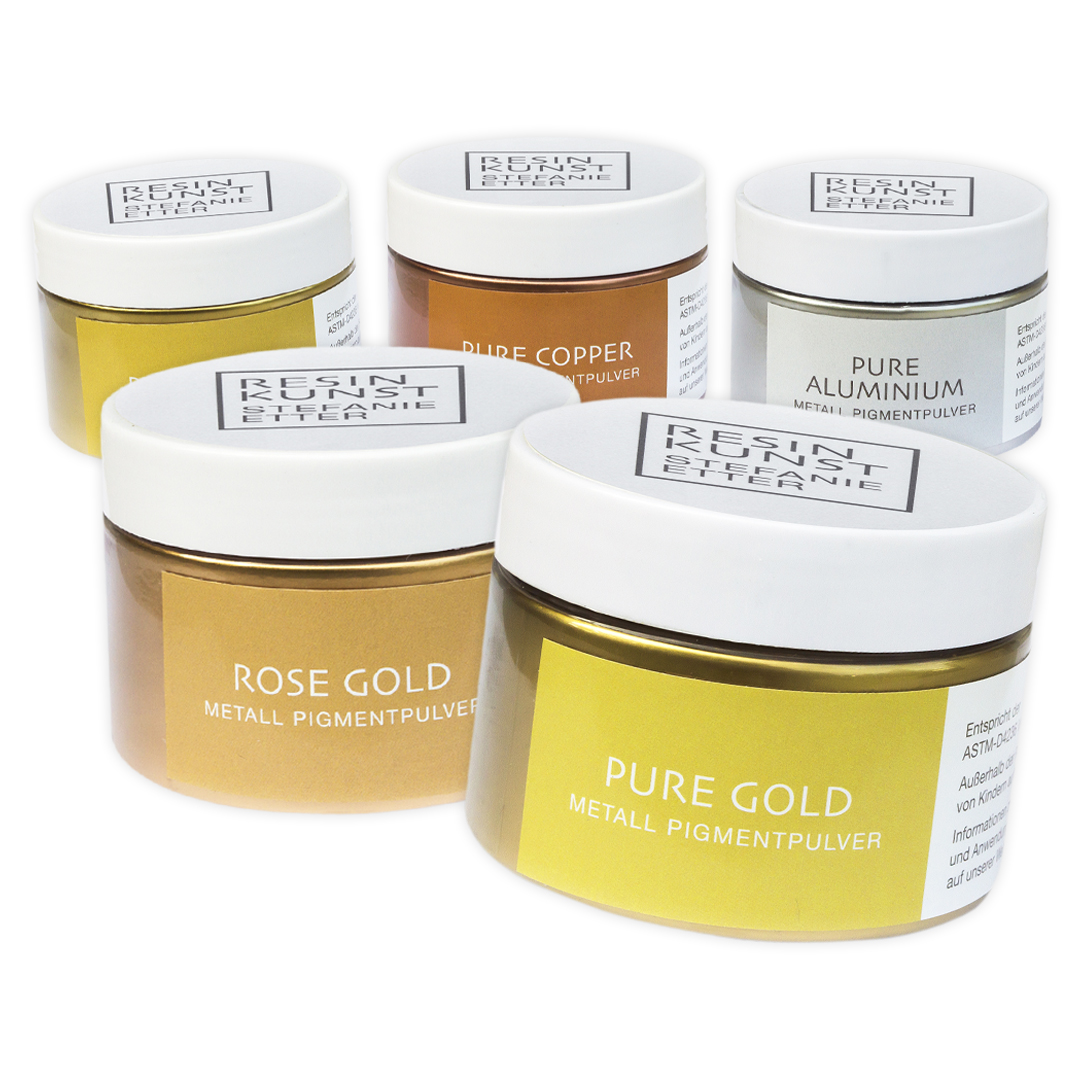 Metallic Pigment Powder in 5 colors
METAL PIGMENT POWDER IN 5 COLOURS That's them. With our high-quality metal pigment powders in 5 colors you can conjure up great optical effects on your artwork in the resin. The finely powdered form offers you various ways of applying the pigment to your artwork. Decorate your surface with it or mix it with opaque colors to create a shimmer. You can also mix the metal pigment powders together to create new colors and shades. Particularities. • None of the 16 most common food allergens. • No substances from genetically modified sources. • No ingredients classified as carcinogenic, mutagenic or toxic for reproduction according to the CLP Regulation. • No animal components as they are made from mineral materials. • No use of nanomaterials and asbestos or materials containing asbestos. • No animal testing
Content: 10 Gramm (€59.00* / 100 Gramm)