PERFECT FOR ANYONE WHO WANTS TO START WITH RESIN ART: RESIN STARTER SETS FROM THE ETTER ART SHOP!
With one click you can order everything you need to get started: Resin (artificial resin), pigments, mixing and measuring cups, spatula and gloves.
We've put together sets for various artworks so you can be sure you'll have everything you need when you get started. Simply choose your favorite work of art, order the corresponding starter set and become a resin Artist.
Welcome to our Etter Art Resin World!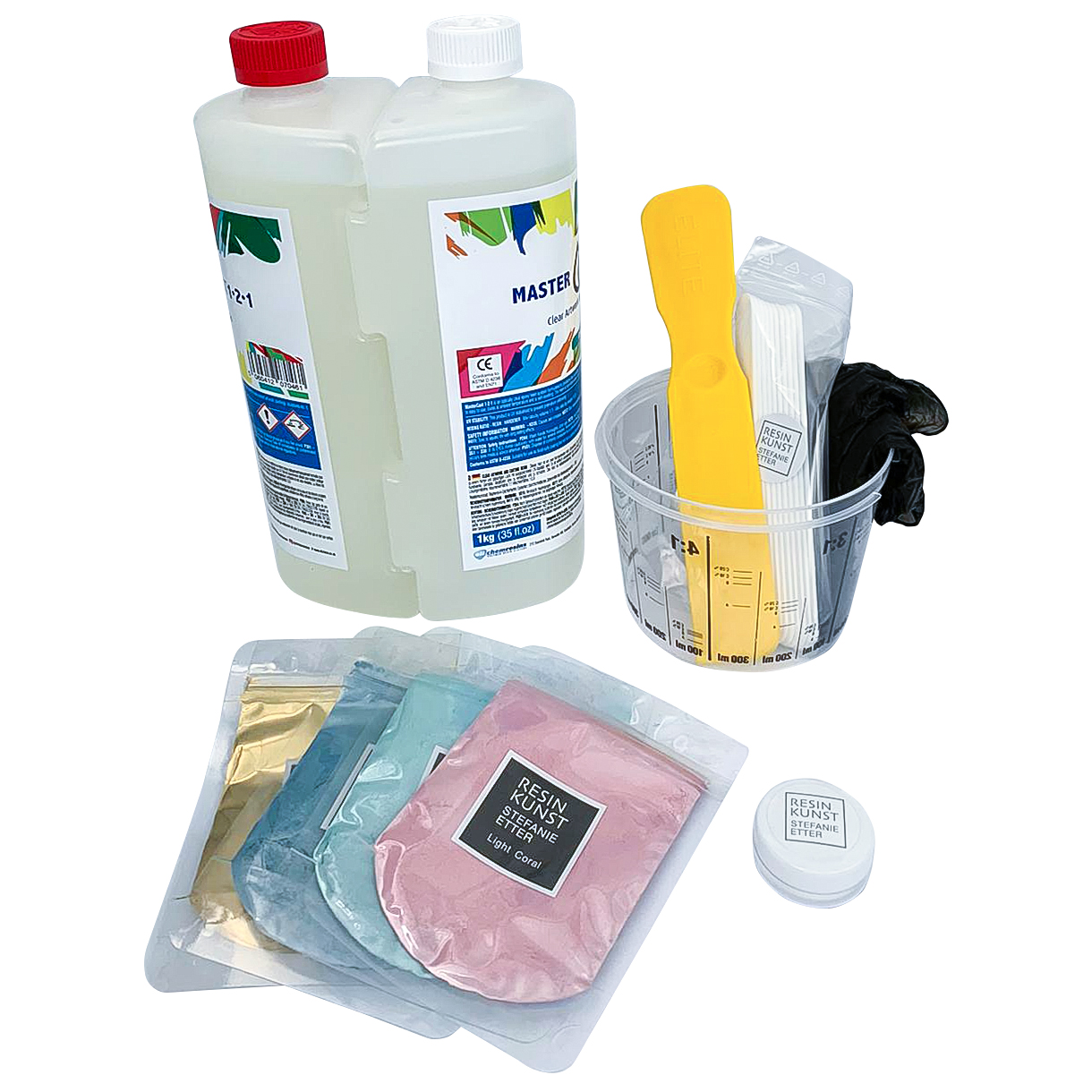 Resin Starter Set's in 5 Variations
OUR RESIN STARTER SETS FOR PRACTICE AND TRYING OUT That's them. You've never worked with resin before? That's why we created our Etter Art Resin Starter Sets for you. Get to know and try out resin. The sets always contain both components of the respective resin, two to three pearlescent pigment powders, resi-TINT MAX pigment powder, a small mixing cup, a spatula for application, ten small spatulas and nitrile gloves. Particularities. • Designed to be beginner friendly. • Contains all products needed for working with resin. • Different sizes for different Projects